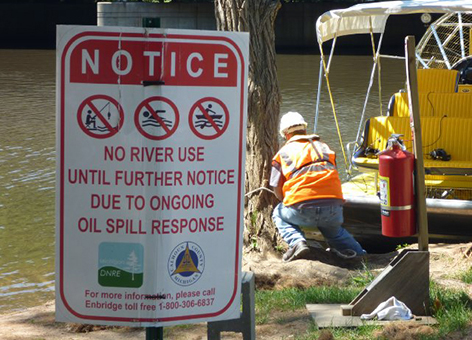 OLYMPIA, Wash. – The Washington Department of Ecology made recommendations this week for what the state could do to handle and fund the risks that come with increased shipments of oil by rail and water.

Its report says 3 million gallons a week already move through Washington by train, a number that's expected to balloon if new fuel-export terminals are built.

Three terminals proposed for Grays Harbor are on hold pending court-ordered environmental and public health reviews.

Kristen Boyles, the Earthjustice attorney on that case for the Quinault Indian Nation and conservation groups, says the Ecology Department's recommendations will spawn some legislation, but she predicts it won't go far enough.

"And I suspect that there will be any number of proposed bills," she says. "I'm afraid that they will all be nibbling around the edges of the problem, instead of saying that we don't have to have this in our communities if we don't want it."

The

Marine and Rail Oil Transportation Study

makes a dozen recommendations, most of which involve finding permanent funding for more planners and inspectors, as well as equipment and emergency training for local first-responders. ....
.....[Boyles is]
concerned the focus is on preparing for more oil shipments instead of preventing them.

"What is needed, I think, is a broader, bolder vision for stopping more crude-by-rail development, for preventing the building of new terminals, for protecting our waterways, for honoring our tribal trust responsibilities."... read more here