Governor's budget request for oil spill prevention and response = $ 14.9 million
Kalamazoo spill = 800,000 gallons Unit train = + 3 million gallons

24 Dec 2014
Argus Media
Houston, 24 December (Argus) — Washington governor Jay Inslee is proposing the state expand its oil tax and modify railroad regulatory fees to help fund prevention and response to oil spills as more crude is transported by rail through the state.
Currently a 4¢/bl oil spill prevention tax and 1¢/bl oil spill response tax is assessed on crude arriving in the state by ship. The governor is proposing an increase in the oil spill prevention tax and applying it to shipments by rail, pipeline and water.
"There's risk by rail and pipeline, so we want it to apply to all three modes," said Rob Duff, policy advisor to the governor.
In 2014 refiners in Washington received 30pc of their crude by rail and pipe and 70pc by vessel, compared to 90pc by vessel historically, according to a draft study by the state's Department of Ecology. The study found that 19 unit trains of Bakken crude move through Washington weekly, and recommended more funding towards the state's spill prevention, preparedness and response program.
The state is also looking to modify railroad regulatory fees to cover increased inspections. A proposal by the governor aims to develop preparedness and response plans along rail corridors, at
Grays Harbor
— where three crude-by-rail facilities are planned — and Willapa bay. The $14.9mn budget proposal for 2015-2017 is set to be reviewed by legislators when the session starts 12 January....
.... The proposal calls for $10.9mn to be placed in the oil spill response account, $1.1mn to be put in model Toxics Control Act accounts, $2.5mn in the pipeline safety account and $380,000 in a pilotage account. The figures and proposals are subject to change during the legislative session, but mark a starting point for the state's heightened awareness and regulation of crude-by-rail....
more here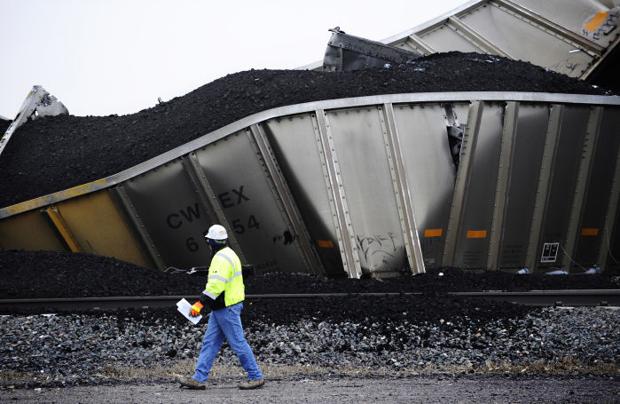 other news: