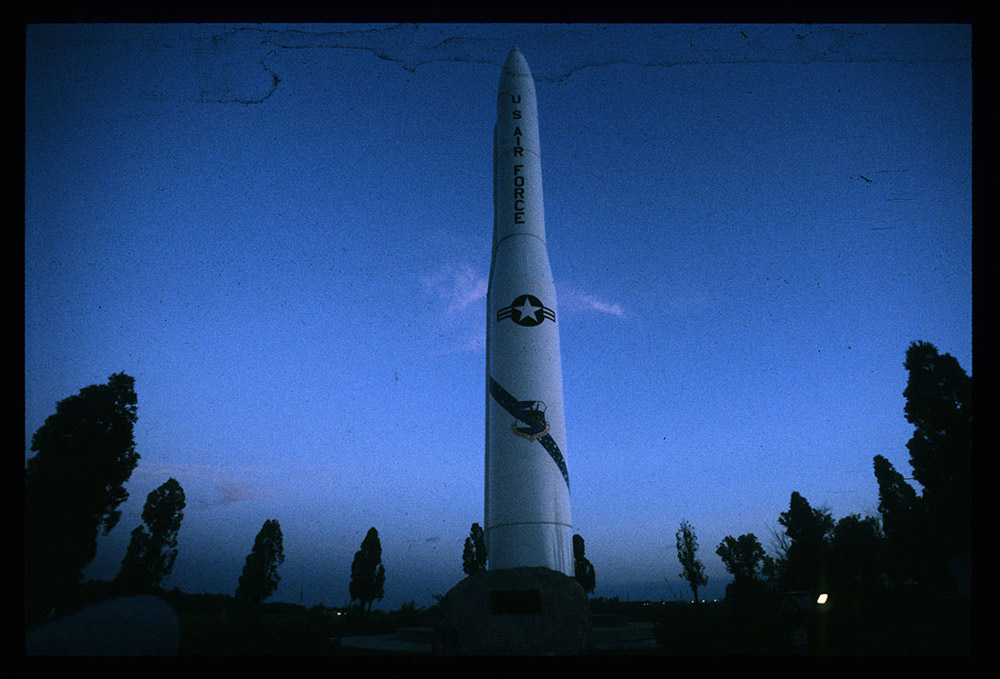 On February 16, a train full of toxic oil from North Dakota's Bakken fields derailed and caught fire in Mount Carbon, West Virginia. It forced the evacuation of hundreds of families and since two cars went into the Kanawha River, two water treatment plants were shut down. The train and its cargo burned for days because there's not really a protocol for putting out a fire fueled by 3 million gallons of volatile crude.
Believe it or not, that train wreck was a best-case scenario.
Earlier in its journey from western North Dakota, that train had passed just a few hundred feet from a fully fueled and armed nuclear missile.
The consequences of a similar derailment and fire next to a missile silo could have been a true catastrophe.
One-third of the missiles controlled by
Minot Air Force Base
in North Dakota are in the Bakken oil field and the trains carrying much of that volatile output pass in close proximity to many missile sites, according to a
report
(video) on MSNBC's "The Rachel Maddow Show."
Air Force documents obtained by the show highlight the Pentagon's concern about the problem. A
Master Conflict Table
(pdf) shows a problem with a Canadian Pacific rail spur that crosses a 1,200-foot easement around a missile launch facility (MLF), or silo. "Construction may cause vibrations that may impact MLFs and includes the presence of civilians adjacent to a MLF, posing potential security concerns. Increases threat from derailment adjacent to MLF. Hazardous contents of rail cars present safety concern within 1,200-foot easement," the entry reads.
A second
table
(pdf) puts the danger in more general terms. "Rail oil cars in close proximity to MLFs and MAFs (missile alert facility, or control room) poses a man-made disasters concern," according to the Air Force.
A nuclear expert quoted in the MSNBC report said, "You have a potential disaster on your hands, with not just casualties in the immediate area, but radioactive contamination and fallout all around."
-Steve Straehley
To Learn More:
Market Watch
May 18, 2015
AUSTIN, TX, May 18, 2015 (Marketwired via COMTEX) -- JP3 Measurement announces the launch of the industry's first in-line, field deployable, optical vapor pressure analyzer -- the Verax VPA(TM). For the first time, operators can measure vapor pressure in condensate and crude oil in real time with no sample conditioning.
Developed specifically to measure the volatility of crude oil, NGL and condensate, the Verax VPA provides real-time measurement of vapor pressure (RVP, TVP or VPCR) during processing or loading operations. The VPA provides operators the ability to measure the vapor pressure of crude before and during loading, thus ensuring that its volatility has been reduced to safe transportation levels. Between 2008 and 2013, the number of crude oil originated rail car loads increased from 9,500 to almost 400,000, according to AAR (
www.aar.org
).
Matt Thomas, JP3 President and CEO, said, "The Verax VPA is the first technology focused on giving operators more control over the crude and condensate that is being transported on rail or over the road. We are pleased to provide this new analyzer for the oil and gas markets, not only to increase economic efficiency but also to reduce the level of risk during transportation."...
more here