Note: our local march begins at Noon Sunday the 21st: come join us at 704 Simpson, Hoquiam
Justin Haaheim
Huff Post
9/19/14
This Sunday 9/21 in New York City, tens or hundreds of thousands of people will be marching through the streets as part of the
People's Climate March
, a demonstration that's slated to be the largest of its kind by a long shot.
That's a big deal for lots of reasons. For one, virtually every reputable climate scientist in the world
agrees
we are currently on the brink of a human-caused climate catastrophe.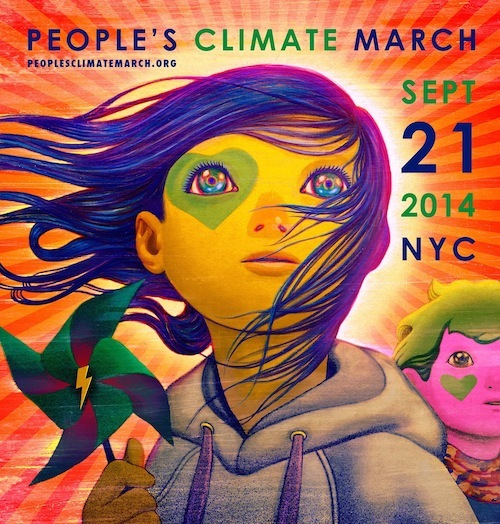 If the word "climate" doesn't mean much to you, or makes your eyes glaze over, read on. Beyond the political battles and rhetoric is one of the most significant
justice
issues the world has ever faced. It's not about polar bears and saving the trees (unless you like that sort of thing).
It's about the millions of people around the world who are being hit hardest by a problem they didn't create.
read more here